I had the opportunity to travel to Ireland with @naomi.phoenixperformance and @phoenixperformancetraining to cover the @irish_pro_invitational event for Naomi as she competed in the competition.
It was a superb experience and I saw first hand the highs, lows, dedication and grit needed to compete and win at this high level.
From a photographer perspective, I wanted to capture a defining image of her. During the day I moved from the warm up area to the platform and documented as much as I could as Naomi competed.
This image was my stand out photo of the weekend. I had about 2 seconds to capture the moment and for me this image is, without doubt one of my favourite powerlifting images I have captured to date. What makes it even more special is that it is of Naomi.
When you look at the image you can make up your own mind what is going on. Is it a calm atmosphere, is it frantic, what is she thinking, what is she feeling? Is it calm contemplation or anxiety? You the viewer decide.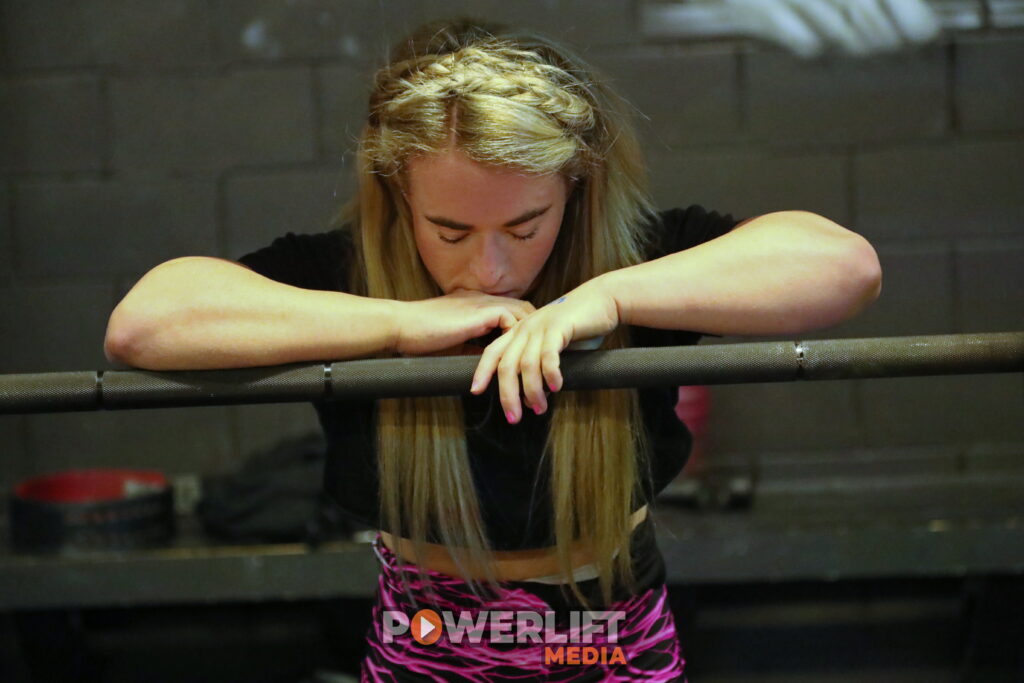 How was it taken?
Date : 4th September 2021
Photographer : Mark Sims
Location : Limerick, Ireland
Camera : Canon 1DX mkii
Lens : Canon EF 24-105mm f.4 IS USM
Shutter speed : 1/125 second
Aperture : f4
ISO : 212800