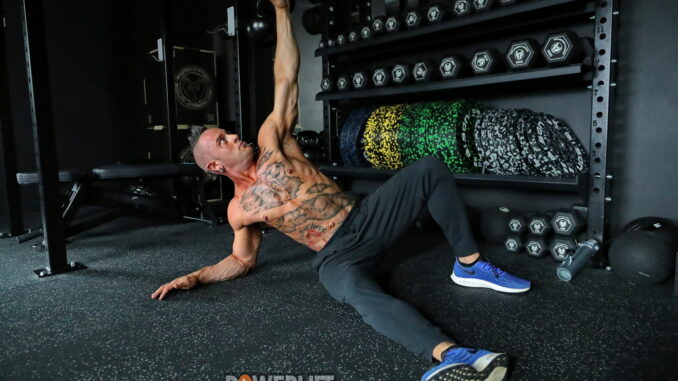 Back in early September I was asked by Tom Sheppard of Phoenix Performance Training to photograph him at the end of his 'leaning out' programme. Tom and Naomi are good friends of mine and over the last 18 months they have pushed me to do more and more photography and videography in the sport of powerlifting. Many of these projects, shoots or sessions have required me to research and acquire new skills that are far removed from my motorsport photography work (check out www.rallygallery.com on the web and @rallygallery on Instagram).
This photoshoot would be the first time I had ever been in a gym with a posing model along with studio lighting. Tom had spent the previous 8 weeks adhering to a tough calorie controlled diet linked to his usual intensive workout programme. He had made the decision to slim down and 'go strong and lean'. This photoshoot would give him a series of photos that he could use in a variety of projects that the Sheppard's have coming up over the next 12-18 months.
The day of the shoot arrived and we were kindly given the run of the Thrive Fitness Gym (@thrivefitness) based in Warwick. The gym was ideal as it has black painted walls and vibrant coloured equipment making the perfect setting for the shoot. A big thank you to the guys at Thrive Fitness for the use of the gym.
Tom had a very clear idea of what photos he wanted. It was safe to say that both Tom and I were nervous. This was his first photoshoot having gone lean and I had no experience of this sort of work before, plus the added pressure of having to deliver the photos and quality that Tom expected.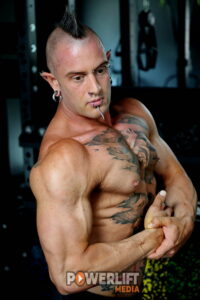 I was ably assisted by Naomi (Tom's wife) and within 30 minutes we already had some shots in the bag. We had quickly learnt the lighting conditions of the gym and how to get exactly what we wanted with the studio lights that we had brought along.
It was an extremely enjoyable experience and Tom also quickly became confident and we captured over 1000 images in the space of 2-3 hours.
A session of tagging the best shots was undertaken and with a small amount of post processing, Tom had around 64 images he was happy to use with about 8 images he was extremely happy with.
The shoot was very enjoyable and a great start in learning the skills and subtleties of shooting in a gym outside of a competition environment.