Powerlift Media recently shot content for Leeds based powerlifter Owen Crisp.
Owen wanted to increase his library of media to allow him to promote his PT training services. We spent 2 hours one Saturday July afternoon in the excellent Ultra Flex gym in Rotherham and captured a huge amount of content whilst Owen went through his training programme.
There are a number of images from the shoot that are personal favourites. This one encapsulates the shoot entirely. Owen's determine to push himself to heavier lifts during the programme in what was an incredibly hot gym cooked by a heatwave outside!
The background of the gym adds to the image. There were a lot of people training but Owen was just entirely focussed on nailing his routines.
Not only is he a very driven powerlifter who has set his sights on a clear goal but is a fabulous guy to work with. (Note : Owen has given permission to publish the photo on Powerlift Media).
Owen's Instagram account : @owen_crisp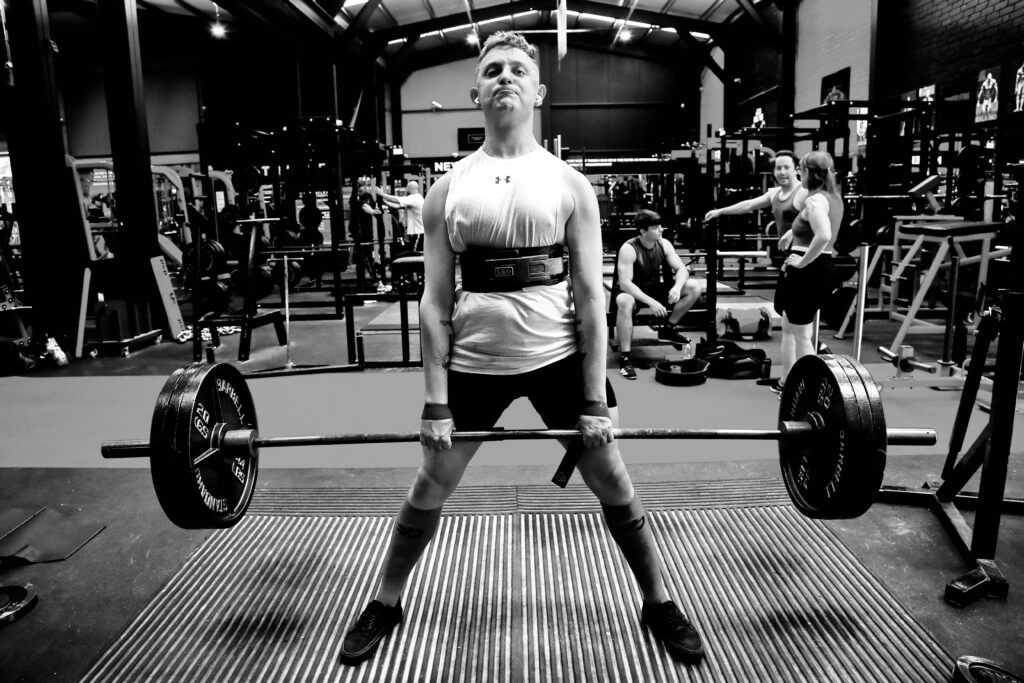 How was it taken?
Date : 21st May 2021
Photographer : Mark Sims
Location : Ultraflex Gym, Rotherham,
Camera : Canon 1DX mkii
Lens : Canon EF 728-135mm F4L IS USM
Shutter speed : 1/500 second
Aperture : f6.3
ISO : 4000
---