Phoenix Performance Training have now completed the setup of their gym and training area and run team training session two nights a week. It's an ideal opportunity for lifters in their team to train, socialise and encourage each other. The Rotherham BPU is in February and all the lifters are looking to achieve peak performance for the competition.
I have been invited along to pop into any of teh sessions and bring along the cameras to shoot the lifters in action. It's a great opportunity to get angles and photos that is not possible during a competition.
This image of Imogen is one that I really like taken from the very first team training session on 6th January 2022. Imogen has started lifting around 2 years ago and she has made stunning progress. Her personal best lifts are getting heavier and she is putting in some serious training.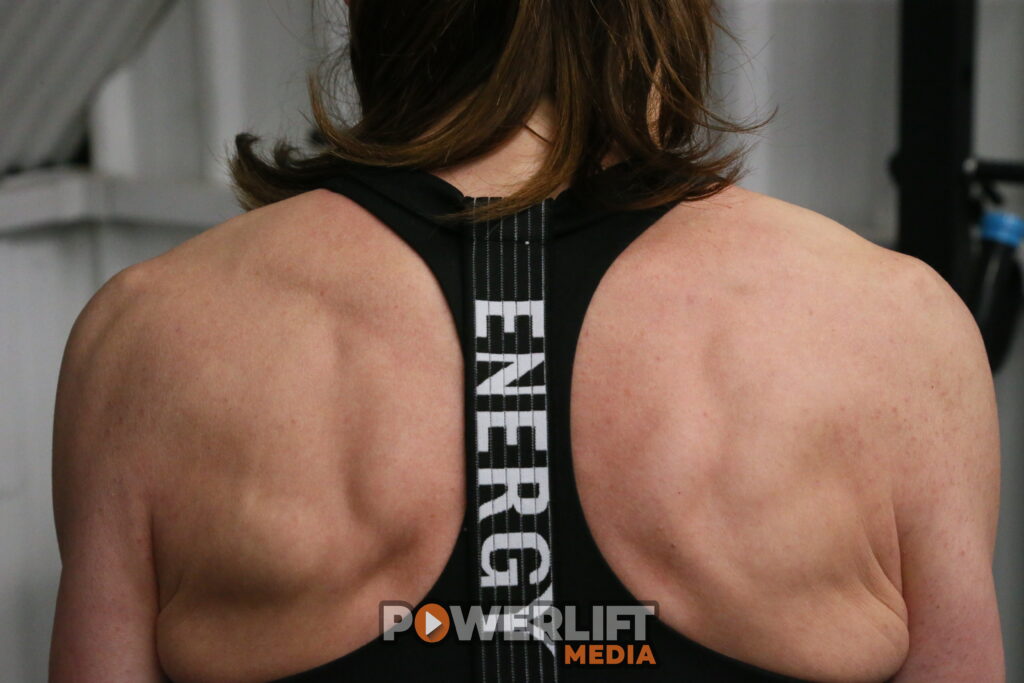 Imogen had just started some deadlift sets and I quickly snapped a photo of her back muscles as she locked out. The image works even better due to her training top and the wording down the back. It all adds up to quite a symmetrical image. Imogen was amazed at the definition of her back muscles, she remarked that it was an image she has never had captured before. That's a win in my book.
How was it taken?
Date : 6th January 2022
Photographer : Mark Sims
Location : Leamington Spa, UK
Camera : Canon 1DX mkii
Lens : Canon EF 24-105mm f.4 IS USM
Shutter speed : 1/200 second
Aperture : f11
ISO : 12800